In 2011, with more people retiring from the STEM and energy industries, and the need for more advanced technology, it was clear that there was a need to bridge the gap between education, career adoption, and the STEM and energy industries. It was then that the Energy Day Festival was founded in Houston, Texas.
Energy Day is a free family festival consisting of nearly 70 interactive demonstrations and exhibits that teach students and their families about the various forms of energy and science, technology, engineering and mathematics that go into energy and STEM careers. The festival also focuses on efficiency and conservation while providing opportunities for students to interact with energy and STEM experts to help spark an interest in these careers.
Attendees include students, educators, families, and business leaders looking to learn, teach, and explore the various energy types and opportunities in STEM industries. Students and teachers are also awarded each year for their achievements in STEM-related competitions. In the seven years since its inception, Energy Day has given away almost $100,000 to students and teachers for their achievements in STEM. These generous academic award opportunities help motivate thousands of future energy experts each year.
Guests are also treated to music and numerous interactive games and displays. Energy Day and its partners are leading the way in reinforcing the importance of STEM education and the development of new energy technology. Each year attendance at Energy Day Houston has grown to its most recent figure of over 25,000 attendees.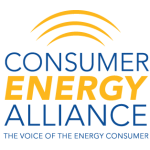 Consumer Energy Alliance (CEA) is the leading U.S. consumer advocate in support of affordable, reliable energy for working families, seniors, and businesses across the country.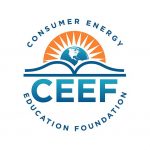 Consumer Energy Education Foundation (CEEF) provides outreach and educational support materials, events, activities, resources, and information about career opportunities in STEM and energy fields and the importance of energy, conservation, and efficiency in our daily lives.