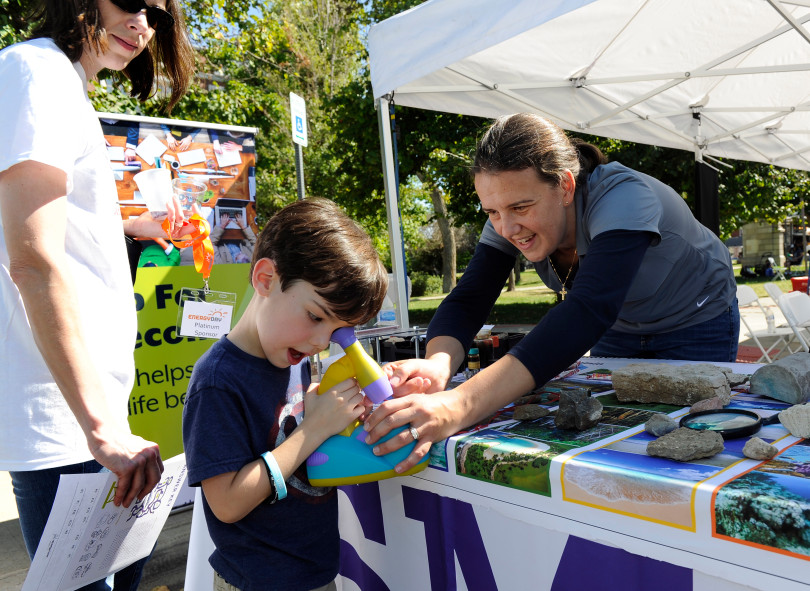 This summer students can beat the heat with at-home summer STEM activities from the Consumer Energy Education Foundation (CEEF), the nonprofit that hosts Denver's Energy Day Festival each year. Dedicated to promoting higher education and placing students on the fast track to careers in science, technology, engineering and math, CEEF connects students, their parents, and teachers to year-round education opportunities.
CEEF is a go-to resource for parents looking to keep their kids' summer educational and entertaining. At CEEF.org, parents can browse family field trip ideas, learn how to create their own "STEM camp" and find out how to use Legos to teach basic coding. In our recent blog post, "Keep students STEM challenged," parents will find tools to take learning beyond the classroom this summer.
Science is all around us, so whether its discussing buoyancy at the swimming pool, visiting a museum or doing an at-home science experiment, summer is an opportunity for parents to have fun with their kids and show them how exciting learning can be.

-CEEF Managing Director Kathleen Van Keppel
Following a summer of STEM, CEEF will host its third annual Energy Day Denver. Held in September, Energy Day is the Mile High City's largest free, family festival. This year, we are partnering with First Robotics for a competition event that is expected to draw 40+ high schools from Colorado and neighboring states.
On September 28th from 11 a.m. to 4 p.m., at East High School in Denver, larger-than-life demonstrations bring energy to life. Through interactive exhibits and experiments, students will learn about the different types of energy, how it is processed and how we use it to fuel our lives. Whether it's pedaling bikes to generate enough energy to make a smoothie or launching rockets, the engaging activities spark an early interest in STEM careers and education for the students in attendance.
By raising awareness about the many STEM career paths available and how they benefit the community, Energy Day inspires students to become the next generation of industry leaders. Visit www.EnergyDayFestival.org for more information.
About Consumer Energy Education Foundation
The Consumer Energy Education Foundation is the presenting sponsor behind the annual Energy Day Festivals in Denver and Houston. Energy Day supports CEEF's mission to provide outreach and educational materials, events, activities, resources, and information about career opportunities in STEM and energy fields and the importance of energy, conservation, and efficiency in daily life. CEEF was founded by the Consumer Energy Alliance, the leading U.S. consumer advocate in support of affordable, reliable energy for working families, seniors and businesses across the country. Learn more about CEEF at www.ceef.org.