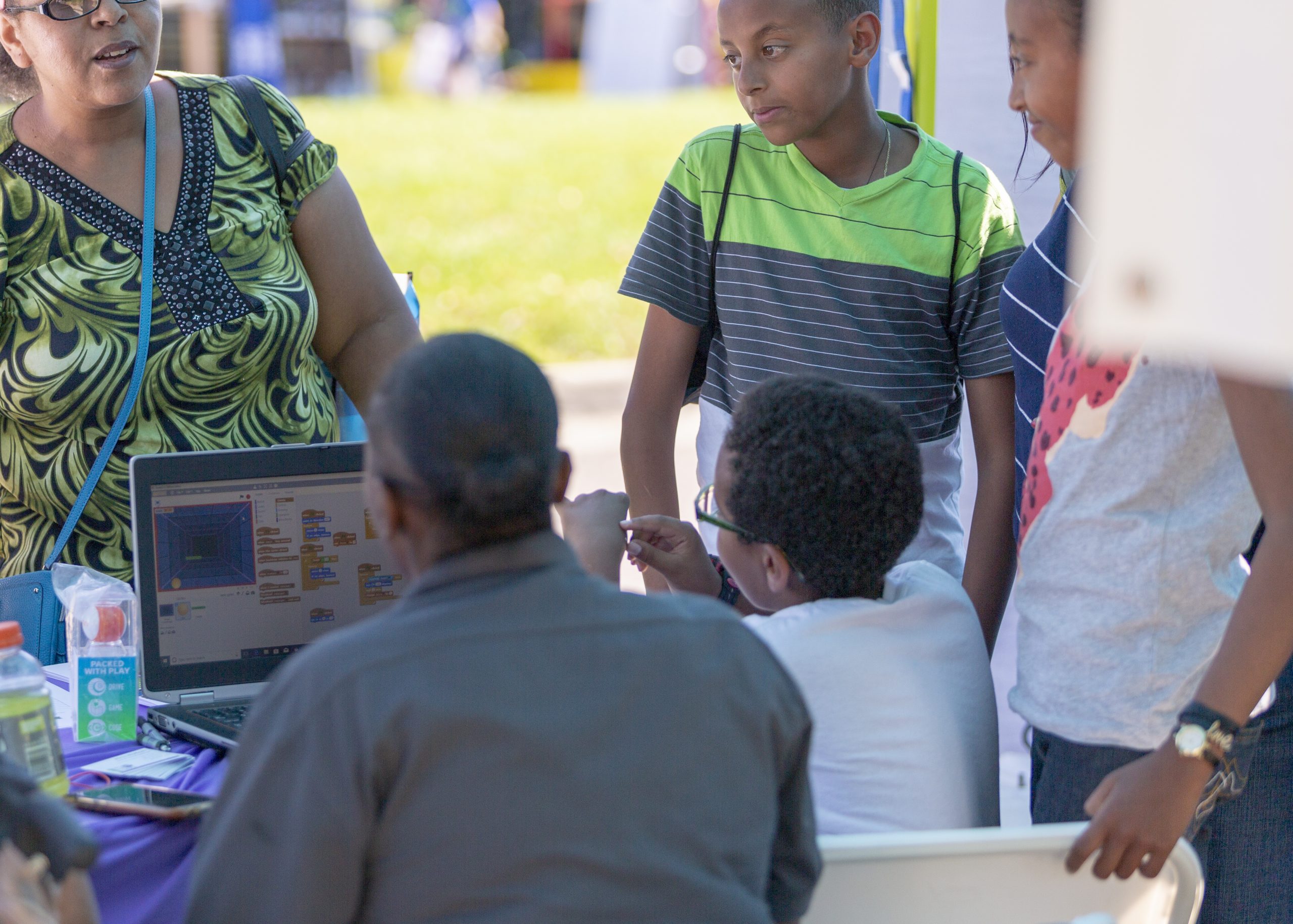 Do you know how fun science and math can be? Mark your calendars and come join us for Energy Day Colorado on September 28th, from 11 a.m. to 4 p.m. at Denver East High School.
Energy Day is Colorado's first FREE family festival dedicated to focused on science, technology, engineering and mathematics (STEM). Through hands-on exhibits and demonstrations, students and their families will learn about various forms of energy and how through STEM education, they can find an exciting career in the energy industry.
Make STEM fun with your family and friends!
Experience interactive exhibits. Energy Day features interactive demonstrations and exhibits that introduce, teach, and showcase various forms of energy to students and their families. Exhibits range from hands-on activities with things like dry ice and homemade slime to interactive drones and solar exhibits. We encourage organizations to be creative and can't wait to see what they come up with this year!
Learn with your friends. Bring your friends or bring the whole family! At Energy Day Colorado, attendees of all ages get to play with new energy technology in a fun, hands-on way.
Win awards. Academic awards are handed out on Energy Day as part of the Energy Day Academic Program (EDAP). These state-wide STEM- and energy-related competitions are aimed to motivate, challenge, and inspire young minds to seek careers in STEM fields.
Watch robot races. This year, we are partnering with First Robotics for a robot race competition event that is expected to draw 40+ high schools from Colorado and neighboring states.
Come down and support our local schools, energy experts, and the amazing kids out there looking to learn and develop their skills in STEM education!
By raising awareness about the many STEM career paths available and how they benefit the community, Energy Day inspires students to become the next generation of industry leaders.
Let us know you'll be there! Join our events page on Facebook.