Posted by Paige Barnes (Director of Education, CEEF)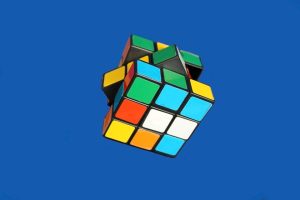 Since the kids will be out of school before we know it, it's a good idea to have a list of educational games and apps for kids that you can pepper in their screen time. In our house, we have a list of about seven to ten things that must be done before they can have screen time (playing outside, reading, and building something are just a few of those things).
With that in mind, here is a working list that will continue to be updated:
Math
Arithmetic Invaders Express: Grade K-2 Math Facts – Defend the solar system by solving counting, addition, subtraction, and multiplication problems.
Mathical – Mathical was developed by teachers for practice of addition, subtraction, multiplication and division facts; fractions of shapes and place value. The games within the app have adjustable difficulty to suit differing abilities for ages 5 – 10.
Math vs Zombies – The world is overrun with zombies. You are a part of a squad of highly trained scientists who can save us. Use your math skills and special powers to treat infected zombies.
Mystery Math Town –  It's part math drills, part seek and find game and totally engaging. Kids ages five and up should find this both fun and challenging.
Mathmateer – While your rocket is floating weightlessly in space, the real fun begins! Play one of the many fun math missions. Each mission has touchable objects floating in space, including stars, coins, 3D shapes and more! Earn a bronze, silver or gold medal and also try to beat your high score. Missions range in difficulty from even/odd numbers all the way to square roots, so kids and their parents will enjoy hours of fun while learning math.
Math Ninja – Use your math skills to defend your treehouse against a hungry tomato and his robotic army in this fun action packed game! Choose between ninja stars, smoke bombs, or ninja magic – and choose your upgrades wisely!
NumberStax – Number Stax is a puzzle game to test your number skills! Drop numbers and operators in the correct places to match the number or expression shown at the top of the screen to score. You can't remove tiles but you can swap them around. You can freeze the game at any time, but remember to watch the clock!
Coding
The Foos (iPad) and The Foos (Android) – codeSpark Academy teaches the basics of computer programming through a variety of interactive learning activities including puzzles, games, step-by-step creative projects, game design and offline printables – all of which can be monitored by parents.
LightBot (iPad) and LightBot (Android) – Lightbot is a programming puzzle game: a puzzle game that uses game mechanics that are firmly rooted in programming concepts.
Kodable (iPad) – Award-winning coding curriculum for kids! Kodable is designed to teach computer science to elementary students grades K-5 (Ages 4-11).
Scratch Jr. (iPad) and Scratch Jr. (Android) – By snapping together graphical programming blocks, children can make characters move, jump, dance, and sing. In the process, children learn to solve problems, design projects, and express themselves creatively on the computer. They also use math and language in a meaningful and motivating context, supporting the development of early-childhood numeracy and literacy.
Bee-Bot (iPad) – The Bee-Bot App from TTS Group has been developed based on our well-loved, award-winning Bee-Bot floor robot. The app makes use of Bee-Bot's keypad functionality and enables children to improve their skills in directional language and programming through sequences of forwards, backwards, left and right 90 degree turns. The app has been developed with 12 levels encouraging progression. Each level is timed and the faster it is completed the more stars you get! The levels are set in an engaging garden scenario and will appeal from age 4 upwards.
Critical Thinking and Exploration
Rube's Lab (Android) and Rube's Lab (iPad) – Rube's Lab is a physics puzzle game with an amazing interactive world. Venture into the world where you`ll need to save Rube's Lab from the wiles of Dr. Evil using logic and imagination. Items, objects, mechanisms, chain reactions… Solve puzzles through available tools in limited time frame.
Brain It On! – Physics Puzzles (Android) and Brain It On! – Physics Puzzles (iPad) – Deceptively challenging physics puzzles for your brain! Draw shapes to solve challenging physics puzzles. They're not as easy as they look.
Logic Master 1 (Android) and Logic Master 1 (iPad) – The game contains brilliant questions that incorporate use of memory, logic, attention, and the ability to think in unconventional ways.
Logic Master 2 (Android) and Logic Master 2 (iPad) – The second version of a brilliant and unusual puzzle game that tests your attention and ability to think outside the box.
If you know of any great ones that I'm missing, please email me and let me know.